Introduction: Jayuan Electric Vehicle Charging Cable
Electric vehicle charging cables are used to connect electric vehicle charging equipment and charging infrastructure to transmit electric power to electric vehicles, and are equipped with a certain number of signal lines, control lines, auxiliary power lines , etc., to ensure precise and safe control, operation of the entire charging process. Charging lines are generally used in charging stations, parking lots, hotels, communities, garages, and other fields. The portable charging cable can be placed in the car.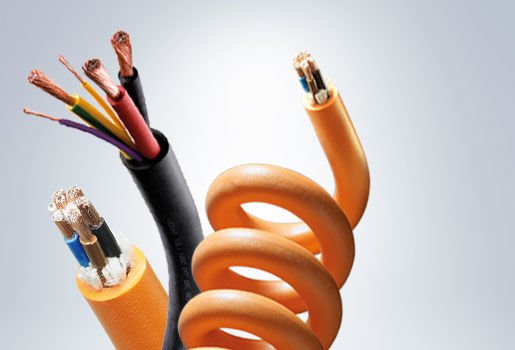 Jayuan's straight and coiled charging cables have obtained international certification.
Jayuan EV charging cables for electric vehicles support different charging modes in different regions, a global partner for local solutions:
. 1-phase AC load for home connection
. 3-phase AC charging for home connection and public charging station
. DC charging for fast charging
Jayuan HPC Cable: High Power Fast Charging
High Power Charging Cables (HPC) allow drivers to charge their electric cars in minutes and drive longer distances. The diameter of these cables should be smaller to facilitate their handling, but this can overheat them. Therefore, they are equipped with a liquid cooling system.
Europe – VDE and EN 50620 approval
Charging systems according to IEC 61851 for 1-phase and 3-phase charging
§ nominal voltage 450 V AC / 750 V AC / max. 1000 V DC
§ nominal current up to 200 A
§ operating temperature –40 °C up to +90 °C
America – UL/cUL approval
Charging cables according to NEC Art. 400 and UL/cUL category FFSO (UL62) as well as CSA C22.2 No.49 for 1-phase charging
§ nominal voltage 300 V AC (EVJE), 1000 V DC (EVE)
§ nominal current up to max. 80 A
§ operating temperature –40 °C up to +105 °C
Japan – PSE approval
Charging cables for 1-phase charging
§ nominal voltage up to 600 V AC
§ nominal current up to 35 A
§ operating temperature –40 °C up to +90 °C
China – CQC approval
Charging cables for 1-phase and 3-phase charging
§ nominal voltage 450 V AC / 750 V AC / max. 1.0 KV DC
§ nominal current up to 200 A
§ operating temperature –40 °C up to +90 °C