EV CHARGING STATION
A charging station, also known as an EV charger or Electric Vehicle Power Kit (EVSE), is a device that provides power to plug-in electric vehicles, including hybrids, community electric vehicles, trucks, buses, and more.
While batteries can only be charged with DC, most electric vehicles have a built-in AC-to-DC converter that allows them to connect to a standard household AC outlet. Low-power, inexpensive public charging stations will also provide alternating current, called "AC charging stations." To facilitate higher power charging, which requires larger AC to DC converters, the converters are integrated into the charging station instead of the vehicle, and the charging station supplies the already converted DC power directly to the vehicle, bypassing by the vehicle in which the converter is located. These are called "DC charging stations." Most fully electric vehicle models can accept both AC and DC power.
The charging station offers connectors that meet various standards. DC charging stations are often equipped with multiple connectors to be able to power a variety of vehicles.
Public charging stations are usually located on the street or in shopping malls, government facilities, and other parking areas.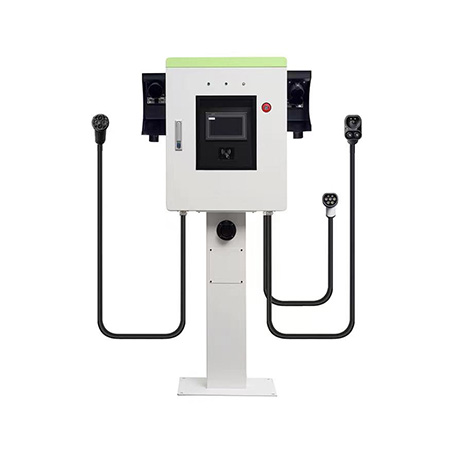 Alternating Current and Direct Current
Alternating current (AC)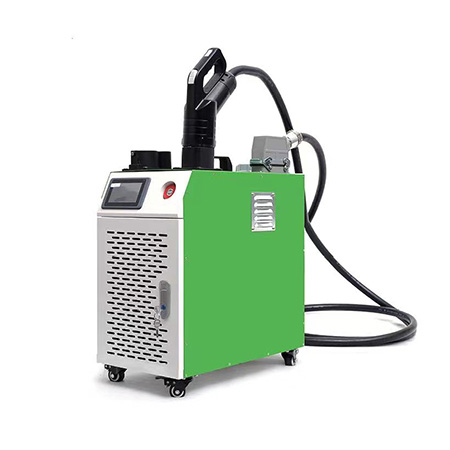 The AC charging station connects the vehicle's on-board charging circuit directly to the AC power source.
AC Class 1 - Plugs directly into a standard 120V North American residential outlet; capable of delivering 6 to 16 A (0.7 to 1.92 kW) depending on the capacity of the dedicated circuit.
AC Tier 2: 6 to 80 A (1.4 to 19.2 kW) on 240V residential or 208V commercial power. Significantly faster charging compared to Tier 1 AC charging.
Direct current (dc)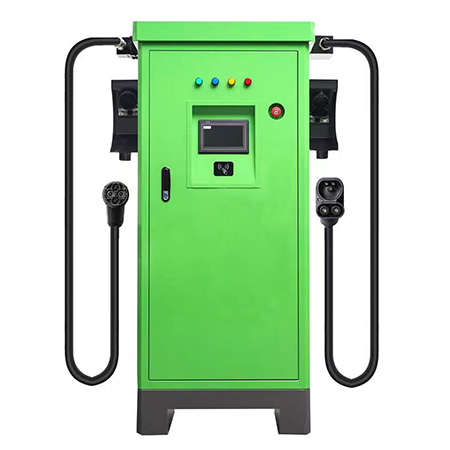 In general, DC charging is classified separately in the SAE standard, although NEC-1999 erroneously refers to it as "Level 3" charging. In DC fast charging, grid power passes through an AC-to-DC rectifier before reaching the vehicle's battery, bypassing any built-in inverters.
DC Class 1: Provides up to 80 kW at 50–1000 V.
DC Class 2: Provides up to 400 kW at 50–1000 V.
Other SAE published charging standards include SAE J3068 (3-phase AC charging with type 2 connectors as defined in IEC 62196-2) and SAE J3105 (automatic connection of DC charging equipment).